Organizers and Sponsers

IEEE Control Systems Society (CSS) is an organizational unit of the IEEE. It was founded in 1954 and is dedicated to the advancement of the theory and practice of systems and control in engineering.

Control is ubiquitous. Control is a fundamental discipline that underlies all our lives. We live our everyday lives surrounded by all sorts of control systems, and we are for the most part, unaware of them. Anything that moves, changes in time, has dynamics and in order that such dynamics function properly, it needs control. Control governs, or regulates, how the system behaves or functions. A helicopter would immediately fall once its controller stops functioning. Our body is a huge collection of control systems: cells, tissues, organs all function according to certain biological, chemical, or physical rules, and they are controlled by such rules. Without control our heart would malfunction or even cease to work, and we would stop living.

The IEEE Control Systems Society aims at clarifying its far-reaching power, pursuing various new and exciting applications, and exploring yet unknown new methodologies that contribute to the advancement of human lives.
---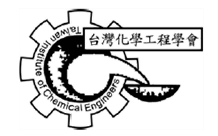 台灣化學工程學會於民國四十二年成立,以聯絡化學工程同好、研究化學工程學術,協力我國化學工程建設為宗旨,訂定本會章程,推廣各項會務與學術活動並徵求新會員,同時為報導化學工業發展與近況,發行「化工通訊」分贈會員及有關機關及學校。

目前本會團體會員六十餘單位、個人會員三千餘人,會務活動頻仍,如經常與大學院校聯合舉辦學術演講、專題研討會等活動,並組團參加相關國際性之重要學術會議,或聯合國外有關單位在台舉辦各項學術活動。本會現為亞洲太平洋化工聯盟會員,且擔任該聯盟之理事。
---

CTCI Foundation, formerly known as China Technical Consultants, Inc., was established on October 12, 1959. As a pioneer of new technologies, CTCI Foundation commits itself to developing technological talents for Taiwan thereby facilitates Taiwan's economic development and assists Taiwan's manufacturing industries to upgrade their productivity.

Ever since its establishment, CTCI Foundation has played the most critical role in various national economic development projects and has thus established a number of research centers, such as the Catalyst Research Center, Eco-Technology, Energy, and Environmental Technology Development Center, to name just a few. CTCI Foundation has assisted ROC government to formulate a variety of policies and strategies pertinent to environment protection and energy. Furthermore, CTCI Foundation has sponsored a number of seminars, scholarships, and academic programs to identify the talented professionals thereby boost technological research and development in Taiwan.
---

Advanced Control & Systems Inc. (ACS), established in 1987, has developed itself into a leading system integrator of computer, control, communication, and information technologies in Taiwan. With extensive experiences, ACS provides system planning, design, integration and engineering services for various industries, including oil & gas, chemical process, hi-tech electronics plant, steel plant, transportation and telecommunication, as well as IT systems, etc.

Starting from 2011, ACS has been making every endeavor to achieve its specific targets for Main Automation Contractor (MAC), Intelligent Manufacturing (IM), Transportation and E&M, Energy Saving and Emission Reduction and I&C Product Sales. In addition, ACS continues to strengthen its human resources, knowledge management and devote itself to effective innovation. The software products, Mr. Safety and Mr. Energy, were successfully launched onto market, demonstrating its R&D achievement.

Several major EPC projects were awarded in different areas, including I&C Construction Work for TPC, Navigation Facilities Upgrading, Advanced Visual Docking Guidance System, Baggage Reconciliation System, Baggage Handling System Retrofit Project etc. for Taoyuan International Airport, Electrical and I&C Works for CPC Talin Flare Gas Recovery Project, and Engineering Services for CPC LNG project.

In 2016, ACS continues to boost its business growth in MAC, Transportation E&M and Intelligent Manufacturing solutions in Taiwan and overseas markets. ACS will continue to take as its mission devoting itself to providing advanced technologies for an intelligent and sustainable industrial environment.
---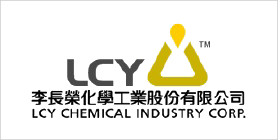 LCY Group's mission is to create new value for businesses across all sectors globally through innovation, agility, premium products and services, and superior business models and advanced manufacturing know-how.

Guided by the tenets of eco-friendliness and sustainability, LCY Group is a world-class company that provides differentiated products. Our mission is to create new value for businesses across all sectors globally through innovation, agility, premium products and services, and superior business models and advanced manufacturing know-how. The LCY Group started out with a lumber business engaging mainly in deforestation, and played a significant role in Taiwan's economic growth in the early days. Since CEO Bowei Lee took over the helm in 1991, LCY undergoes continuous innovation and transformation to expand its chemical operations with products covering C1 to C5 hydrocarbons. Under his leadership, LCY Group has been expanding its business domains into chemicals, plastics, rubber, electronic chemicals, copper foil and solar energy. Today LCY Group is a diversified, multinational business establishment with operations in Taiwan, China, USA and Middle East.
---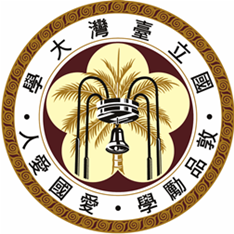 National Taiwan University (NTU) is a national co-educational research university located in Taipei, Taiwan. Its main campus is located in Taipei's Da'an District. In addition, the university has 6 other campuses in Taipei and elsewhere. The University consists of 11 colleges, 54 departments, 103 graduate institutes and over 50 research centers. The total number of students, including those enrolled at the School of Professional and Continuing Studies, has grown to over 33,000, including over 17,000 university students and 15,000 graduate students.

The university was founded in 1928 by the Japanese administration during the Japanese colonial era and was then known as the Taihoku (Taipei) Imperial University. After World War II, the government of the Republic of China resumed the administration of Taihoku University, reorganizing and renaming it National Taiwan University on November 15, 1945.

NTU is considered one of the most prestigious universities in Taiwan. It also has strong ties with the Academia Sinica in Taiwan in the form of research and teaching collaborations and a joint program office.
---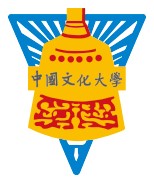 Chinese Culture University (CCU) is located on Yang Ming Mountain, offering a high quality study environment – healthy, peaceful, and inspiring. The place of the hill on which it rests overlooking the Taipei basin had once been a nameless orange plantation. CCU was founded in 1962 under the name "Far East Research Institute", starting with twelve research divisions.

CCU today looks at 12 colleges with 61 departments, offering 43 master programs and 12 PhD programs, taught by nearly 1600 faculty and staff serving about 25.000 students each year. The campus runs a complete electronic study and administration system, providing services for administrative, study and research, and daily life demands. A network of collaboration with more than 200 sister universities worldwide and intense Cross-Straits exchange has been established, and the number of Alumni has reached 230.000 – equal to one percent of Taiwan's population. Now proudly looking back to more than 50 years of successful growth, CCU keeps eagerly striving for excellence, facing the future with great confidence.
---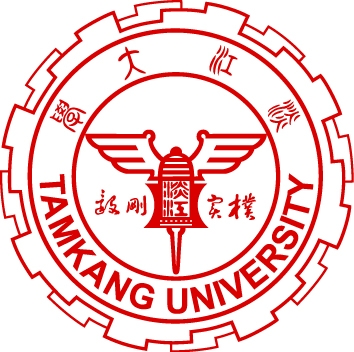 Tamkang University (TKU) is located in Tamsui, New Taipei City, Taiwan. TKU was founded in 1950 as a junior college of English literature, and today a comprehensive university comprising eleven colleges that serves nearly 30,000 students via four campus sites.

Tamkang University enjoys widespread recognition as Taiwan's oldest private institution of higher learning and one of its most distinguished. The school ranks 9th on comprehensive measures by Taiwan's Ministry of Education and in the top 50 universities in Asia. Over 28,000 students of fifty nationalities form the diverse student body of the school. The school has partnerships with over a hundred sister universities in 28 countries. The university's main campus in historic Tamsui is noted for its scenery. Casually, members of the university community call themselves 'Tamkangians.' Tamkang University is ranked 251-300 in English Language and Literature by QS World University Rankings in 2015.
---

Tatung University (TTU) is a teaching-and research-oriented private university highly recognized for its engineering and management programs. Having developed side by side with Tatung Company, the leading electric and electronic multinational company with annual sales of 10 boillion US dollars and 40,000 employees worldwide, TTU has placed a special emphasis on practical and professional learning. Over the years, it has a proven track of success in educating and training talented engineers, business professionals, and industrial leaders.
---

The National Taiwan University of Science and Technology (Taiwan Tech) was established on August 1, 1974, as the first higher education institution of its kind within our nation's technical and vocational education system. By extending this system to the highest level, this new school was intended to meet the need created by our rapid economic and industrial development for highly trained engineers and managers. The main campus, located in Taipei at 43 Keelung Rd., Sec. 4, covers an area of about 10 hectares, while the whole campuses cover up to 44.5 hectares. Current enrollment includes 5,253 undergraduates and 4,628 graduate students with 533 full-time faculty.

On attaining university status in 1997, the school reorganized itself into five colleges and 13 departments. To date, a total of 68,889 students have graduated from the university's undergraduate and graduate programs and are employed all over Taiwan.
---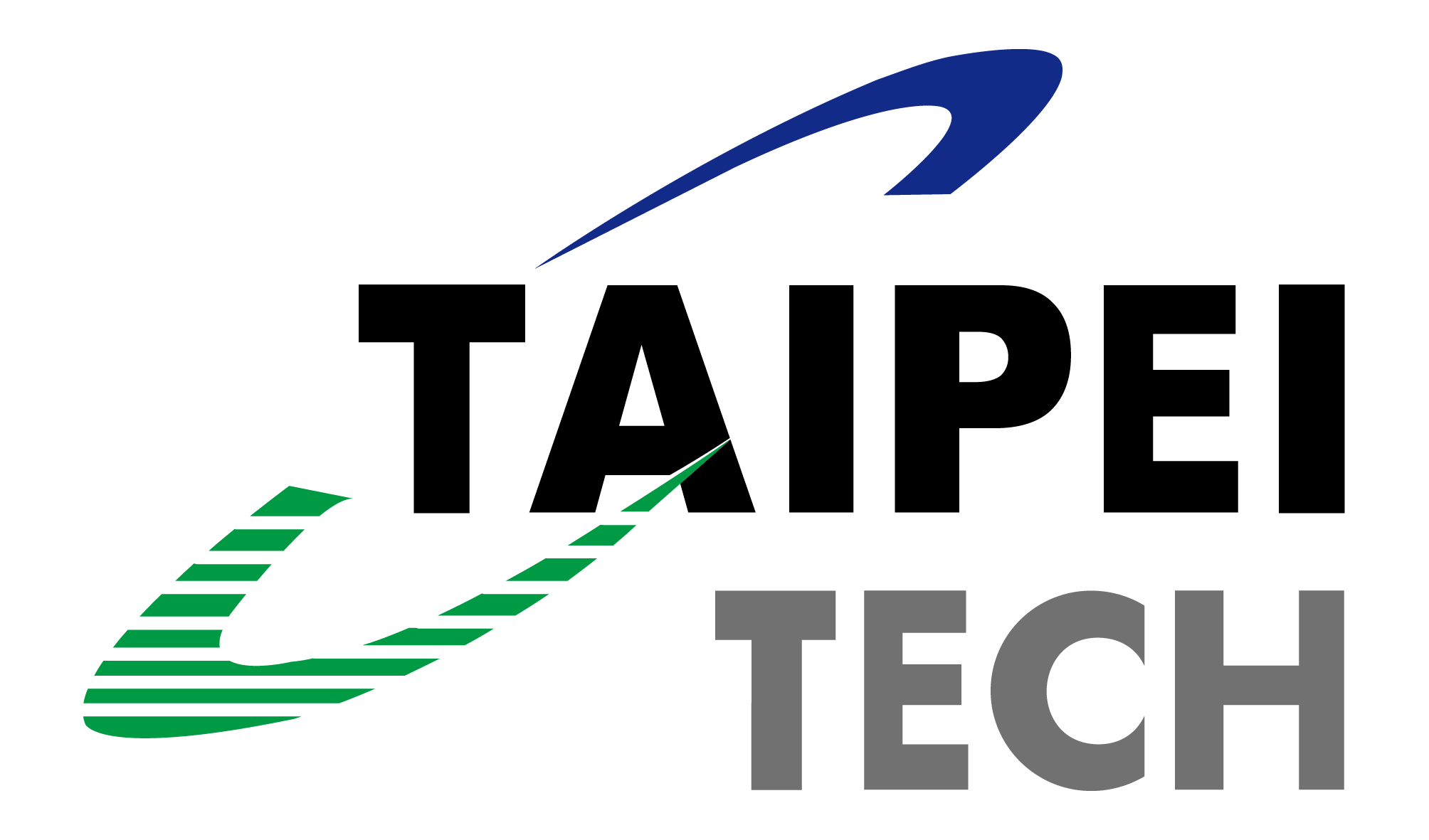 Founded in 1912, Taipei Tech is one of the oldest universities in Taiwan. It was first established during the Japanese Colonial Period as the Auxiliary Industrial Institute of the Education Affairs Office of the Civil Administration Department. The institute consisted of only three departments (Woodcraft, Metalwork and Electrical Engineering) ushered in an era of industrial education in Taiwan. In 1948 the school was renamed Provincial Taipei Institute of Technology, providing five-year associate degree programs. In 1997, the school was promoted to university status, and renamed National Taipei University of Technology (Taipei Tech). We currently offer 17 undergraduate programs, 26 master programs and 16 PhD programs within 6 colleges.

With the long-standing history and experience in education, Taipei Tech devotes to cultivating top technical professionals. Taipei Tech specializes in three fields: technology, design and management. In a recent teaching excellence evaluation by Taiwan's Ministry of Education, Taipei Tech was ranked first among all the technological universities. It is also Number One Paradigm Technological University for its research and academic excellence. Taipei Tech alumni have contributed considerably to the economic development of Taiwan, and have won wide praise from businesses of all industries. Taipei Tech graduates are the top favorite employees among Taiwan's top 1000 enterprises, as declared by Cheers magazine. Taipei Tech is also renowned as top World Green University. In UI Green Metrics University Rankings, Taipei Tech is ranked as the 2nd Green University in Taiwan and the 24th in world.

The campus of Taipei Tech is located at the apex of the Taipei Metro system. Not only can students enjoy a world-class education at Taipei Tech, but they also gain the opportunity to enjoy the rich traditional culture that Taipei offers. Attractions such as Taipei 101, the Palace Museum and the Chiang Kai-shek Memorial Hall are in close proximity to Taipei Tech.
---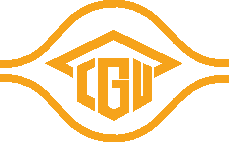 Chang Gung University was established in 1987 The University currently has approximately 490 full-time and 340 part-time faculty members, and has more than 6,100 students enrolled.

In taking advantage of Formosa Plastics Group's abundant manufacturing and medical service resources, Chang Gung University aims to be a first-rate internationally renowned university that prepares high standard professional talents in the fields of medical science, high technology, and knowledge management.
---

Chung-Yuan Christian University (CYCU) was founded in 1955. Considering the nation's progress towards industrial and economic development, a group of Christian educators felt the need to establish a Christian-oriented institute of higher learning in science and engineering to train young people.

Right now there are 7 colleges (science, engineering, EE&CS, business, design, and humanities & education), 27 departments, 27 MS programs and 13 Ph.D. programs at CYCU. Currently more than 17,000 people enroll, including 14,000 undergraduates and 3,400 graduate students. With the efforts of more than 400 full-time faculties, CYCU is consistently ranked by the Ministry of Education as one of the best private universities in Taiwan. In the research field, CYCU is among the top 15 universities out of the 170 universities in Taiwan. So far CYCU has over 90,000 alumni all over the world. The beautiful campus is located in Chung-Li. It is near the capital city, Taipei. Welcome to visit us!
---

National Tsing Hua University was established in Beijing in 1911 as "Tsing Hua Academy." In 1956, National Tsing Hua University was re-established at its present location in Hsinchu, Taiwan.

Since its relocation, NTHU has developed into a comprehensive research university offering a full range of degree programs in science, technology, engineering, humanities, social sciences, and management. NTHU consistently ranks as one of the premier universities in East Asia, and is widely recognized as a leading incubator for future leaders. Our outstanding alumni highlight the success of NTHU students, including Nobel Physics laureates Dr. Cheng-Ning Yang and Dr. Tsung-Dao Lee, Nobel Chemistry laureate Dr. Yuan-Tseh Lee, and Wolf Prize winner in mathematics Dr.Shiing-Shen Chern.
---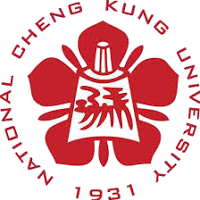 National Cheng Kung University (NCKU) was established during Japanese occupation in January 1931 as "Tainan Technical College" with only one campus, Cheng Kung campus, covering an area of 18.3 hectares. After the end of the Japanese occupation, the central government of the Republic of China took over the college in October 1945, and changed its name to "Taiwan Provincial Tainan Junior College of Technology" in February 1946. In 1971, it was finally upgraded to the status of national university and was named in full as "National Cheng Kung University", with four colleges including College of Engineering, College of Science, College of Liberal Arts and College of Management at that time.

Evolving up to the year 2012, the organization of the university can be divided into the three systems of teaching and researching, research centers and administrative support, along with other subordinate divisions. The NCKU teaching and researching system has 9 colleges, 43 undergraduate programs, 75 master degree programs, 54 doctoral programs and 18 master's degree for working professionals.
---